Elevated Access to Office-Use Medications
A 503B Outsourcing Facility is a designation that was created by Congress in the Drug Quality & Security Act to bridge the gap between traditional state-licensed compounding pharmacies and industrial pharmaceutical manufacturers. 503B Outsourcing Facilities must register with FDA and adhere to cGMP (Current Good Manufacturing Practices) standards. 503B Outsourcing Facilities provide access to compounded medications for office use, enabling you to begin treatment as soon as possible.
Offering the combined formularies of both a traditional state-licensed compounding pharmacy and 503B Outsourcing Facility allows us to provide a full spectrum of high-quality medications, ranging from highly customized compounded medications for patient-specific prescriptions to office-use items you always need on your shelf.
Ordering
You can continue to access our entire formulary, including those prepared at Wedgewood Connect, through our Customer Care team at 800-216-5005, or simply fax this form to 800-589-4250.
About 503B Outsourcing Facilities
Adhere to current Good Manufacturing Practices (cGMP)
Quality built into every step of the development and compounding process
State-of-the-art facilities ensure high-quality office-use medications
Expertly maintained and calibrated equipment
Fully trained and qualified employees
Products that are exhaustively studied
Reliable and reproducible processes
Available Products
We are dedicated to continuous innovation and look forward to expanding our 503B formulary to include more of the medications your practice and patients rely on.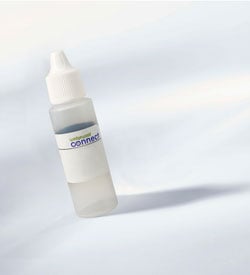 Cyclosporine in Corn Oil 0.2% Ophthalmic Solution, 15ml
Cyclosporine in Corn Oil 1% Ophthalmic Solution, 15ml
Cyclosporine in Corn Oil 2% Ophthalmic Solution, 15ml
Tacrolimus in Corn Oil 0.02% Ophthalmic Solution, 15ml
Tacrolimus in Corn Oil 0.03% Ophthalmic Solution, 15ml
State Licenses
Wedgewood Connect is currently licensed as a 503B Outsourcing Facility in the states indicated below. If Wedgewood Connect is not yet licensed in your state, rest assured that medications will still be available through Wedgewood Pharmacy.